Sequence: Hip Hop Beat Creator
Hip Hop drum virtual instrument, step editor, and sound library
Coming Summer 2017
Description
Big Fish Audio is proud to present Sequence, a powerful and effective sequencer with built in 808 basses and drum roll creator. Sequence sets a new standard for modern sequencers, going beyond the norm and providing real tools, for real producers at a real value. With over 4,000 drum samples, 32 unique 808 basses and a roll creator that puts Trap-style HiHat and Snare rolls at your fingertips, the search for beat, bass and rhythmic flare is over.
Every tool you need is included:
Massive Library of Sounds (Over 4,000 samples) Including:
- Kicks
- Claps/Snaps
- Beatbox Samples
- HiHats
- Cymbals
- Percussion
- Snares
- Toms
- FX
Custom sample shaping tools including:
- Sample Length Editor
- Pitch Editor
- 14 hand-picked FX
A straight forward Sequencer for quick beat creation
This sequencer is the final word in sequencing. It gives you step by step control of beat triggering, volume, pitch, and pan, as well as quick access to individual sample shaping. Through the menu function and randomizer, all 4,000 samples are within easy reach without having to scroll through page after page of endless sample folders.
808 Bass creator including:
- 32 custom made 808 sounds
- Mono, Poly and Glide mode
- Bend functions
- Hand-picked 808 shaping FX
Roll Creator
- This Roll Creator will completely change the game for beat-creators.
- Gone, are the days where 64th note and 128th note speed rolls and pitch shifting need to be drawn in note by note. The Sequence Roll Creator will let you make pitch shifts, trigger 13 different divisions of playback, and give you quick access through a custom menu of the entire 4,000+ sample library.
- This one page of Sequence will save even top professionals hours upon hours of work, and allow them to be more creative and expressive with their rolls and overall color of their beats.
16 Channel Mixer, letting you mix the beat and add FX directly inside of Sequence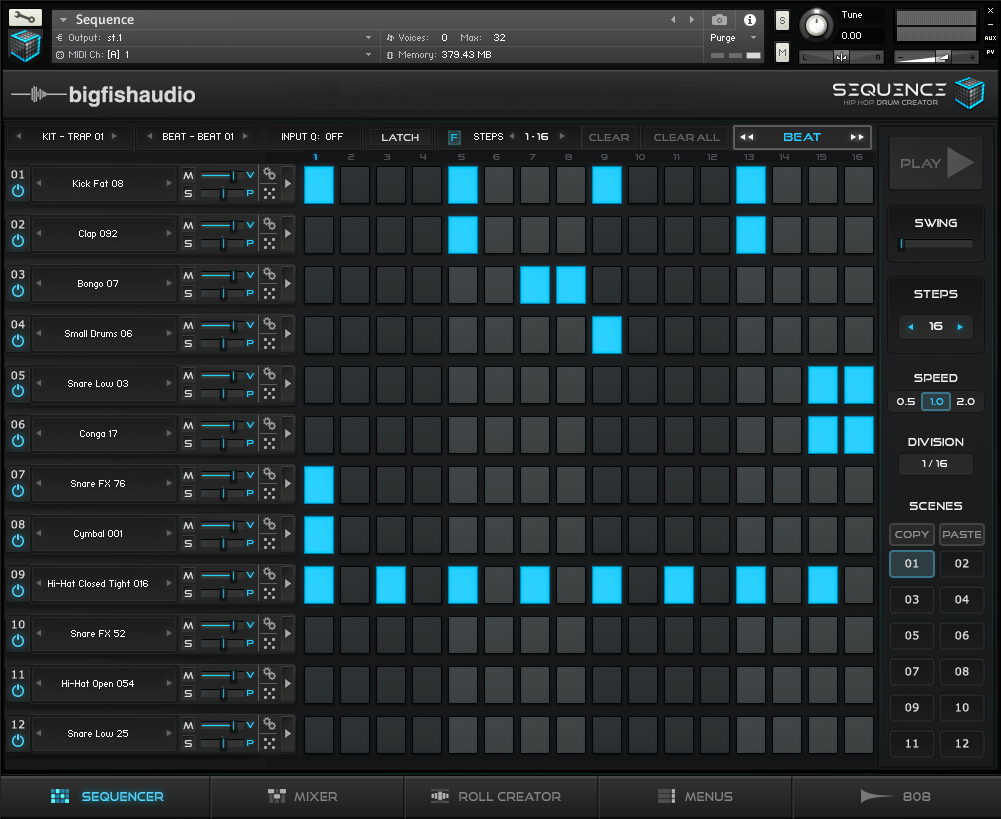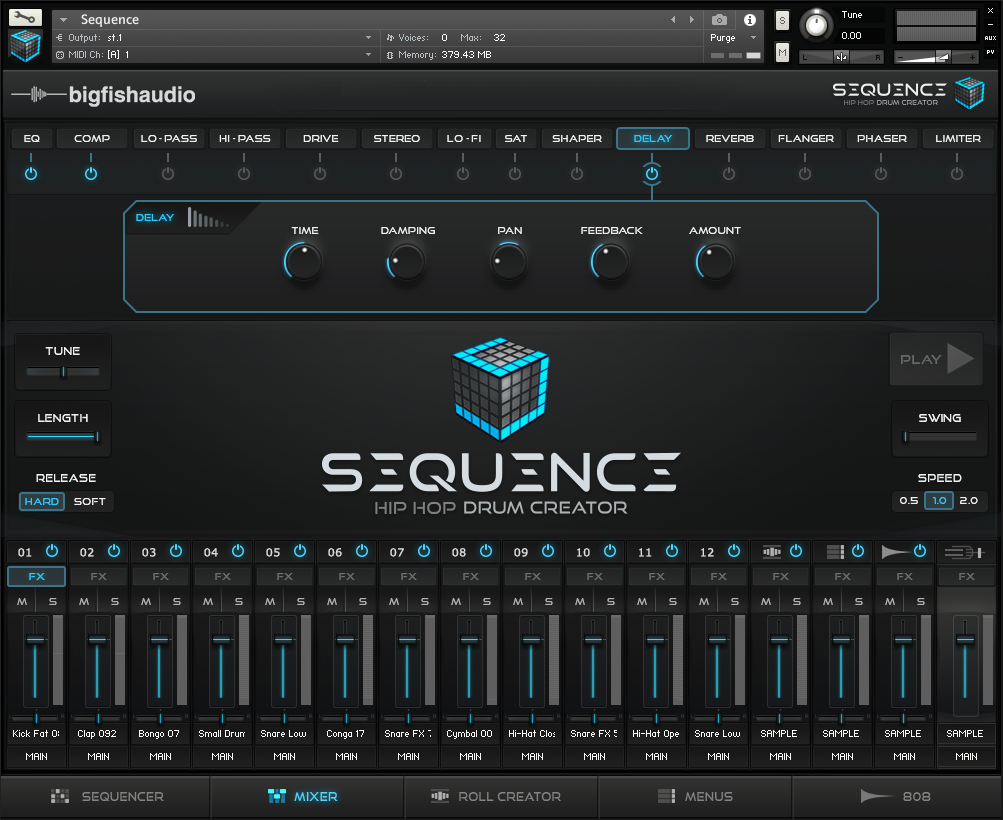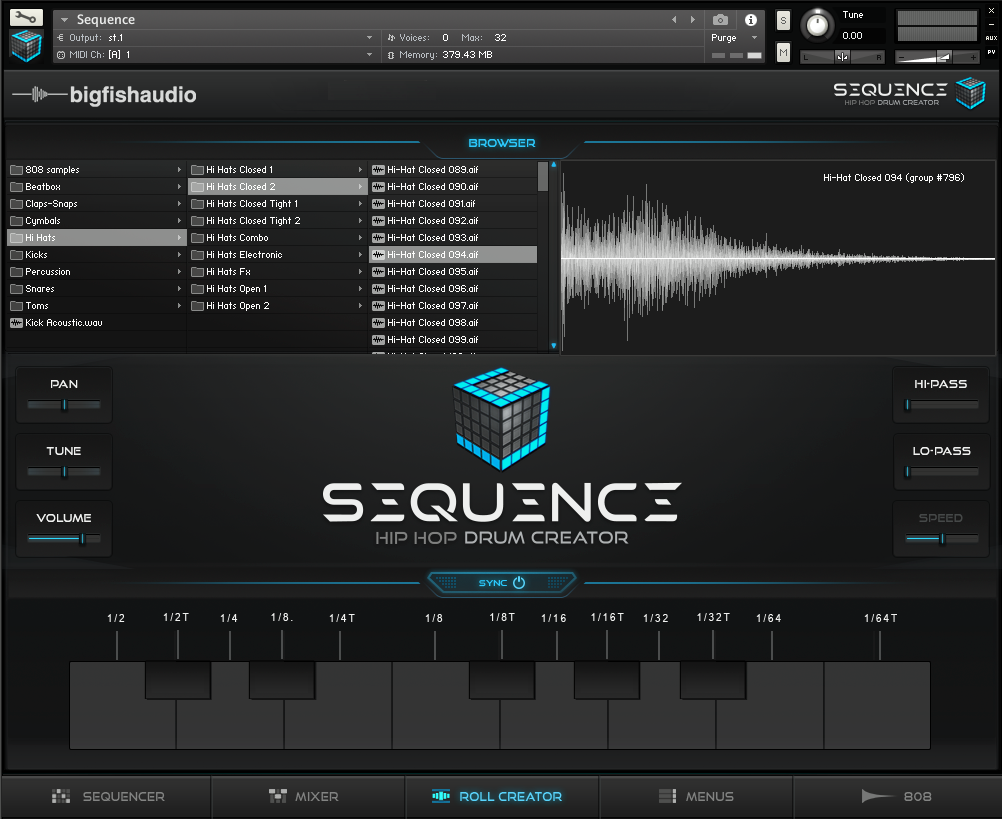 Details
Compatibility
This product is compatible with...