Wurlie is a 64 keys Wurlitzer 206A piano, and as the Wurlitzer company named it, a "Student Electronic Piano".
The 206A is a student model, and is very similar to a 200A except for its beige color and built in amp/speaker (it also did not come with a tremolo). It was designed to be paired with a 206, which is the teacher model and they were mainly used in conservatories. The teacher had a headphone and microphone to be able to listen to each student individually and talk to them without others hearing them.
Here are a few pictures of the model that we recorded.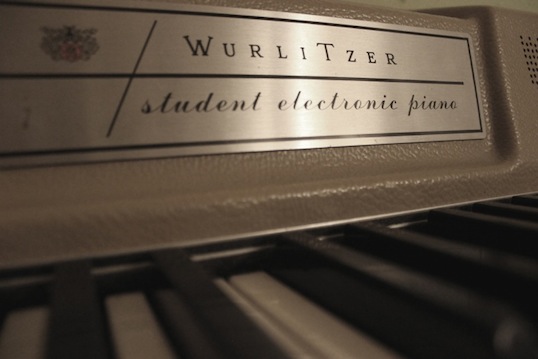 The Front Panel saying the name Student electric piano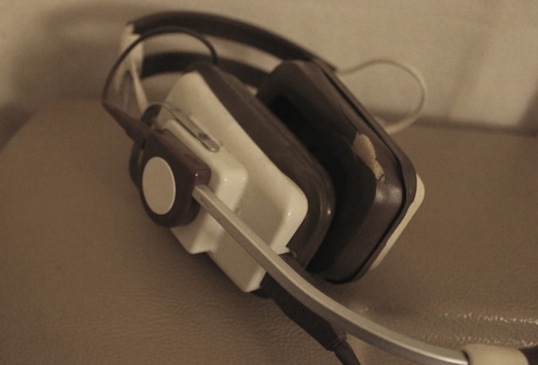 The headphones with the mic provided with the student model.
The only two knobs existing on the front of this model; volume and speaker / headphones / ensemble.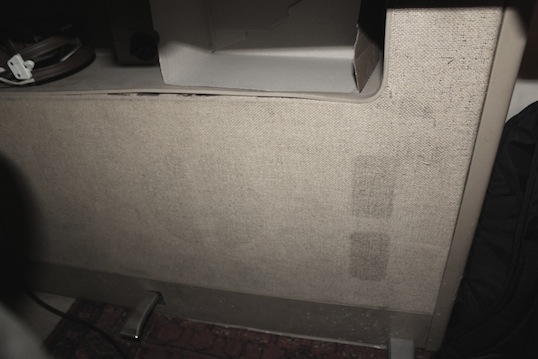 The cabinet with the sustain pedal and a space to put the headphones.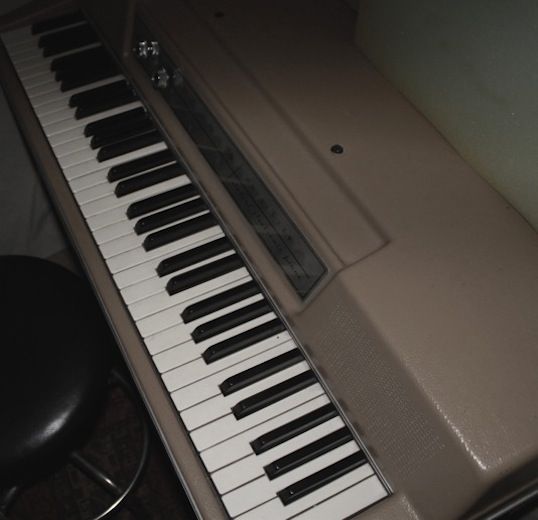 Picture from the top showing the whole isntrument.
We recorded it both from the direct output using a state of the art DI (Universal Audio Solo 610) and also using a pair of microphones right above the keys next to where the head of a player would be.
We also included our common features like the multiple releases along with our sympathetic resonance system (both pedal up and down).
You also have access to various commonly used effects and a full control over the midi parameters to make it fit to your keyboards response.
- 1.21Gb, 3,123 samples
- 10 Velocity layers for the sustain
- 20 Velocities for the release
- Time based release samples for accurate staccato sound
- Sustain pedal noises (up and down), triggered automatically
- Independant mix of the acoustic/electric sound
- Sympathetic resonance on both pedal up and down
- Complete control over the midi response
- EQ
- Vibrato simulation
- Saturation, chorus and flanger effects
- Amp simulation of the real cabinet
- Spring Reverb
- Advanced UVI scripting giving you access to a simple yet powerful interface and advanced features
Download Sizes
Version
Compressed Download Size
Plug-in/UVI Download includes
Installation Instructions: 864 KB
Wurlie (Standard Version): 1.52 GB
Wurlie (FLAC Version): 225 MB
*When ordering the download product from Big Fish Audio you will be given one or more links for each of your product purchases. The links will be active for 24 hours. During this time you should download the file and expand it. You can return to your Big Fish Audio account at any time and download your products. You will find your products in the "My Products" area of your account page.
License Agreement
The Following End User License Agreement is included with Wurlie. This License is only valid for the individual who has purchased an unopened, new and lawfully made copy of Wurlie from a dealer or distributor authorized by Big Fish Audio.

"AcousticsampleS End User License Agreement:

Please read the terms of the following License Agreement before using any of these audio samples. By using any of these audio samples, you agree to become bound by the terms of the License Agreement. If you do not agree with the terms of the License Agreement, do not use any of these audio samples.

You may use these Samples provided on this website, on a royalty-free basis, to create your own original music compositions or audio projects. You may broadcast and/or distribute your own music compositions or audio projects that were created using the Audio Content, however, individual audio loops may not be commercially or otherwise distributed on a standalone basis, nor may they be repackaged in whole or in part as audio samples, sound effects or music beds.

No orders will be refundable given the numerical nature of our products. We stay at your disposal for any help or support.

If you have any queries please do not hesitate to contat us.

ALL RIGHTS NOT EXPRESSLY GRANTED ARE RESERVED. © 2011 Acousticsamples."
Back to top